I have been applying the tools of Neuro Linguistic Programming for almost 4 years now and one of the areas where I apply it on a daily basis and achieve amazing results is with my daughter who is now 6 years old. I share an amazing bond with my daughter and there isn't a single moment with her which is without joy.
I often come across other parents who take parenting for granted and yet I see them struggling, screaming at the child, threatening them with dire consequences should they dare disobey an order. I have even seen some parents hit their child and a few who were absolutely merciless about it.
I know of a father who got very upset with his 3 year old son one day because the little

boy tried inserting a disc into a DVD player and in doing so damaged the player. When I was told of the fathers reaction, I could not believe that such things could happen during this day and age. The father thrashed the son mercilessly, then made him shower in ice cold water during one of the harshest winters in Pune and then locked him outside the house in the cold winter night - naked - cold - scared!!
My heart bleeds!!

W

hen the child is feeling or behaving in a manner that the parents would like them to change, often times parents get irritated, frustrated and even angry at times. Some parents go through nervousness, anxieties, worries and fears for their child and her well being.

Whatever you go through as parents is very natural for every parent. That is part of being a parent. Your questions and concerns are valid. The larger question is - how do you address them? Just because your parents did the same with you, just because other parents also do the same with their children - does not mean that there are no other ways. It just means that is the only way you knew and you had not yet learned other ways.

Parenting (at least in India) is considered to be something that happens and then there is nothing to learn in terms of how to parent. And then parents struggle with such issues, remain unhappy and make the best of it as best as they can.

Now stop for a moment and ask yourself the following questions -

- Between the child and the parent, who is the adult? Obviously the parent, isn't it?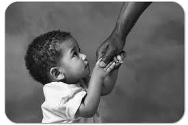 - Between the adult and the child, who is supposed to be mature and responsible? Obviously the adult, isn't it?

- Then the responsibility of the child including her behaviors and feelings should be borne by the adult parent, isn't it?

Hence as a parent, any time you are in a situation that is worrying or upsetting in any way, stop and ask yourself how can you identify & take ownership for what your child is feeling or doing?

Taking ownership is different from taking or assigning blame. Taking ownership and responsibility is to take constructive action towards a certain desired outcome. Taking or assigning blame is about fixing a cause to what was perceived as the outcome which has been manifesting as a symptom.
Exercise


Following is a small exercise for you to do as a take away from this article:-

Ask yourself how and in which areas, will you identify & take ownership for your child's feelings and behaviors. Make a list of things you come up with and write them down in a notebook. Gift yourself a new notebook and cover it nicely with a colorful paper and label it - "The Gift of Parenting"
Post Script
This article is the first part amongst a series of articles. The insights I will offer are from my own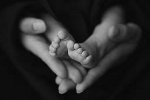 experience as a parent and an NLP Trainer & Life coach. If I can make the tiniest bit of difference to even one child and her parents, I will consider it as my reward.
At the same time, if my writing appeals to you in any way, then I implore you to recommend this article to at least 3 people you personally know who might find this useful. Make your contribution by spreading this 'Gift of Parenting'.
continued.... (Click Here for Part 02)