Everything You Need To Become A Successful Coach

Here you will find everything you need to become successful in your journey as a Life Coach / Executive Coach so that you generate the time & money freedom that you always dreamed and desired. Here is a list of things you would need in this journey.
Training & International Certification for developing the skills of a Life Coach / Executive Coach


Coaching experience which becomes crucial for beginners when seeking clients


Support to obtain your ICF credentials of ACC/PCC/MCC - A must have credential in your repertoire


Continuing Education for your ongoing professional development needs


Successful Coaching Business/Practice to make money & build wealth so that you can have the life that you dreamed of
Skills & Certification
Coach Skills & Certification
Ideal For
You have decided to become a Life Coach or an Executive Coach


If you are already a ICF Credentialed Coach and are seeking to upgrade your credentialing level
Here Is Exactly How My Course Is Right For You
Extreme Value - Here's Why You Will Be Extremely Happy And Satisfied With My Courses

When you attend my courses, you will find that my courses incorporates the very best practices of learning methodologies & learning topics that you will not find anywhere else:
Active Experiential Learning using David Kolb's Learning Styles & Experiential Learning cycle - which means that you will learn not just the theory but will have active, practical experience of the impact created by these theories and models


Course is designed for Apply Level of Blooms Taxonomy of Learning Domains - which means that I not only ensure, but guarantee that you will be able to apply in your personal and professional life, everything you learn in the training


Active role plays, situational case studies of various coaching scenarios & numerous real life examples from over a decade of my experience - which ensures that you master your coaching skills & are confident about your own master & are able to apply it in your day to day personal as well as professional life


Daily simulated coaching sessions for practice, live demonstrations of each tool, technique & model, practice of each tool, technique & model in the classroom through practical exercises & games - which means - practice, practice, practice, mastery, perfection, confidence in everything you learned


Live coaching practice with instant feedback to give you the confidence that you have indeed truly learned and are able to apply your skills & contribute to the growth & fulfillment of other people (conducted online after completion of classroom training & is spread over 2 – 3 months)


Added learning through participating as observer for other student's live coaching & instant feedback


Mastering skills learned through the Online Multivarsity post certification classes & lessons in your Alumni Login


The BEST VALUE FOR MONEY training with the most benefits & features at a price unmatched by any other training


A unique "Coaching Professionals' Business Kit" - A ready to use system with templates & samples that gives you the exact steps you need to follow to set up a professional coaching business & demonstrate value like a seasoned professional


Access to a unique "Business Mastery" training that answers your question "Ok, I learned coaching, what next? How do I start generating a livelihood from this?"


Deep insights into your personality using the powerful DISC Personality profile report


Razor-sharp clarity about your goals by filling up a profoundly thought provoking Personal Outcomes Form


A unique coaching program for your self-transformation & development where you are assigned a certified coach who works with you to establish a clear roadmap towards your goals through a transformational coaching engagement


Training customized to meet your personal needs & goals through your Personal Outcomes form & 1-on-1 guidance provided to you by keeping the batch sizes small, intimate & personal


Lifetime of learning - Online Multivarsity with A/V modules through your Alumni Login


Lifelong physical access to Digital Resource Library


Committed lifelong post training support


Access to community of established and expert coaches


Support for building up paid coaching hours for credentialing


Approved by International Coach Federation (ICF) for coach specific training – which means that you can rest assured that your qualifications will be considered in high esteem & offer a tremendous boost to your credibility & authority


The power of dual certification - ICF certificate (the world's most reputed credentials for life coaching & executive coaching AND NLP certificate (the most powerful technology for transforming the human mind). My courses have the distinct advantage of being the World's 1st NLP Practitioner & NLP Master Practitioner certification trainings to be approved by ICF for Coach certification.* (Refer disclaimer given below on this page)
Respect & Credibility from HR community - My courses had been previously pre-approved by SHRM & HRCI for recertification credits for HR professionals which means the content has been accepted for developing the competencies required by an HR professional. This means you get immediate acceptance & respect from the HR community and along with that from the corporate world.
* - Offers & benefits listed above, vary across choice of courses
Advantages & Disadvantages Of Obtaining Your ICF Certification From Anil Dagia's 5th Element
List Of Courses Available For You
Fast Track Intensive Courses
Ideal For
You are fully committed to become a coach


You are an ICF credentialed coach seeking to upgrade your credential levels


You want to learn the full set of skills and earn your training hours at the earliest


You have the dedicated time to commit to live in-person classroom training


You have the finances to pay in a lumpsum for all your learning
How Does It Work?
Self paced A/V pre-learning before start of classroom training


In-Person classroom training conducted for 5/7 days


Trainings conducted only in Pune/Mumbai (India)


Gap of 2 to 3 weeks post classroom training


Online sessions for observed coaching review & feedback conducted 2 to 3 times per week for 4 to 6 weeks


Duration of online observed coaching sessions = 1.5 hours


You receive your coach certificate at the end of observed coaching sessions


Effectively - you will be able to complete your training and receive your certification in about 12 weeks (start to end)
Information For Visitors Travelling To Pune/Mumbai (India)

You will be assisted to find reasonable accommodation at your own cost. An invitation letter can be provided for you to submit as part of your visa processing.
For ACC
For ACC - ICF Coach Certification + NLP Practitioner Level Certification - 75 Hours ACSTH


This Is What Is Covered During This Training...
Introduction to the Coaching framework of competencies & ethics - mandatory content for all ICF approved courses


Introduction to Neuro Linguistic Programming (NLP) as applied in the coaching framework


Coaching & NLP foundation skills to establish rapport & trust with client


Well-formed Results Achievement Model & Logical Level Model to establish coaching agreement, design actions, planning & goal setting & manage progress & accountability


Observations Skills Model to build coaching presence


4 language models to demonstrate active listening & direct communication, ask powerful questions, create awareness & generate insights


Framework of Metaphors to create transformational experiences


Framework for managing Emotional States to experience powerful breakthroughs


Framework for deciphering & creating shifts in thinking process to create awareness, generate insights & design actions through the models of Submodality, Strategies & Timelines


Various tools & techniques derived from the models & frameworks of NLP (with ready to use handout scripts)
Here Is Exactly What You Get From This Training...
DISC personality profile report worth Rs 6,500 (USD 100) for FREE


Course manual worth Rs 6,500 (USD 100) for FREE


ICF Certificate (75 approved coach specific training hours)


NLP Certificate (Practitioner of NLP)


Transformational Coaching Engagement worth Rs 50,000 for FREE


Coaching Professional's Business Kit - A ready to use system with templates & samples that gives you the exact steps you need to follow to set up a professional coaching business & demonstrate value like a seasoned professional worth Rs 65,000 (USD 1000) for FREE


Access to Online Multivarsity with A/V learning modules worth at least Rs 3,25,000 (USD 5000) for FREE through your Alumni login


Access (physical) to library with digital learning resources worth at least Rs 6,50,000 (USD 10,000) for FREE


All this amounts to a total added up value of at least Rs 11,00,000 (USD 17,000) for FREE

Pre-Requisites
Working knowledge of English language


Must be older than 18 years of age
Program Owner & Your Trainer

Anil Dagia

Certification

Internationally Recognized Coach Training Certification
Approved by the International Coach Federation (ICF) – the institution that sets the standard for the coaching industry, you can be assured of a world-class internationally recognized program. Become a 5th Element Certified NLP Practitioner Coach upon successfully completing the training. As a graduate of 5th Element NLP Coach certification course, you would have gained 75 hours of coach training and satisfied the requirements for credentialing that will enable you to apply for ICF Membership and Credential.

For this course, you will be able to select your certificate title from any of the following options:
Results Mastery Coach
NLP Practitioner Coach
You will receive a total of 2 coach certificates. 1 of these certificates will be the ICF training hours certificate with a title as chosen by you from the above options. You will receive a professional coach certificate for the other title.

Internationally Recognized NLP Certification
You will also receive the Practitioner of NLP certificate, a professional NLP certificate with which you will be eligible to apply for a membership with ANLP (UK), the only umbrella organization that offers impartial & independent advice & supported by many internationally renowned innovators in NLP including Steve and Connirae Andreas, Judith DeLozier, Robert Dilts, Charles Faulkner, Steve Gilligan, Christina Hall, L Michael Hall, Tad James, Bill O`Hanlon, Frank Pucelik and Wyatt Woodsmall. This means that no matter where you go in the world, your certificate will be recognized by the appropriate NLP associations.

When & Where Is The Next Training?

Schedule for the next 2 batches is as follows:


How Much Do You Have To Invest?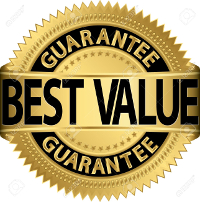 Firstly, ask yourself, what is your coach certification worth to you emotionally.

Secondly, there exists no other training that offers what this training offers.

Thirdly, any good quality training that offers less than a  quarter of this value would cost a minimum of INR 2,00,000/- (US$ 3,000) or more.

Fourthly, the total value of benefits you receive is almost Rs 11.0 lakhs (USD 17,000)

And you are getting all of the value of this training at a fraction of that amount.

All of this comes as part of this 2-3 month workshop (comprising of 6 days of classroom training followed by online sessions for live coaching practice & feedback).

You get all this by investing just Rs 110,000 (+ 18% GST) i.e., just around USD 1,700.

Bonus Offers


 

Watch this space for very special & limited bonus offers announced from time to time worth atleast another Rs 1,50,000 for FREE.

100% Money Back, Satisfaction Guarantee


I personally offer you 100% safety to try this course. That's all I'm suggesting. Just come to the first day of the workshop to see if it works for you.

If it does, you'll be delighted - and I think that's exactly what's about to happen.

We'll continue our time together and ensure that you learn & apply all the skills taught during the training & are able to setup a roadmap to attract clients, start your journey of self-transformation, help transform the lives of people, create breakthrough results in your life and in your client's lives & be proud of your certification & the authority & credibility that you get along with it.

I take your learning & growth very seriously & you have my personal promise that I will not rest till you are delighted by your learning & transformation.

If for some reason you're not delighted with day one, and the amazing skills that you learn & apply, then just let me know immediately - and you get all your money back – a complete refund.

If you are not satisfied, I would not feel right keeping your money, so I make it easy for you to get this refund. And just to be clear, there are absolutely no strings attached, no forms to fill, nothing to prove & no questions asked. And you won't even have to wait. The refund will be issued on the spot. I won't even ask for the training material to be handed back to me. And you can still continue to attend the rest of the classroom training.

Just for the record in all my years as a trainer, I haven't had a single refund request.

I am so confident of my training and so sure that you will be overwhelmed with the amount of skills you learn to apply, that I am making this promise… anyone who requests a refund will receive, without question, without hassle, without delay.

It's Decision Time Now...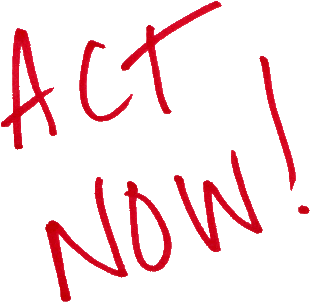 By enrolling for my course, you know you will:
learn coaching skills & apply them,


at a price unmatched in terms of its value,


setup your coaching business, attract clients & help hundreds of people,


start the journey of self-transformation,


help transform the lives of people,


create breakthrough results in your life and in your client's lives


be proud of International certification with the unfair advantage of a dual certification course.
I have shown you the proof that it has worked for so many people & it will work for you too. You know that with my no way to lose, 100% unconditional money back guarantee, you are 100% protected & safe. You are standing at the crossroads. To the left is the same rough rocky road of indecision you've been traveling. To the right is the road fewer people will choose. This road is not harder, not expensive, it's different, its disproportionately higher value for your investment. Choosing the right road makes all the difference. I'm wishing you choose the right road & join me today.

You are getting value of more than Rs 11,00,000 (USD 17,000) at an investment which is a miniscule fraction of this value. This is unmatched even by courses that charge 4 to 6 times the price of investment. You learn amazing coaching skills, you can start off into the profession of coaching & start contributing to society & people in a more meaningful way, attract clients without being a pushy salesman, experience personal transformation, gain credible & authoritative international qualifications.

You also get a bonuses worth announced from time to time which will be worth atleast another Rs 1,50,000/- FREE!

But you must hurry. My batch sizes are small, intimate & personal and hence my batches get sold out months in advance.

Here's How you Can Enroll...

Here is what you must do to enroll
Click on a program listed below based on the date of your choice. You will be taken to the calendar page for those dates
Scroll down to the bottom of the page and click on Register (Individual)
Enter your name, mobile number & email address
If any bonus offer is available, select the bonuses that you want to claim
Scroll down to Payment Type field and select "Full Payment" from the dropdown
Select Payment Method as CCAvenue for INR payment / Paypal for International payment
Tick mark on the Terms & Condition check box
Click on verification for "I'm not a robot"
Click on Process Registration
You will be taken to payment gateway
Make your payment using your credit card, debit card or internet banking (for payments from within India) or paypal account (for International payments)
Once payment is completed, you will receive an automated email from my system with your registration details & your learning journey will start immediately.
Disclaimer
From among all the ICF approved training programs that have an NLP focus, none of the other training programs were found to be offering ICF certification + NLP Practitioner or ICF + NLP Master Practitioner certification in a single training
at the time my training programs were approved
.
This is based on the following 3 inputs
1) An email received from ICF with a list of all programs approved by ICF which have NLP content (as of the time this course was approved)
2) A scan of marketing material available from the websites of the training as listed in the email received from ICF
3) A scan of marketing material available from the websites of the ICF programs listed on ICF TPSS database & mentioned as having NLP content.
At the time these courses was pre-approved by HRCI for Recertification credit hours & SHRM Recertification PDCs, none of their other pre-approved programs offered NLP certification & none that offered NLP as well as ICF certification.
This is based on the following inputs
1) Search for NLP as a keyword in the pre-approved activity search on HRCI / SHRM website
2) Search for ICF & NLP as keywords in the pre-approved activity search on HRCI / SHRM website.
5th Element Team Of Trainers
About Anil Dagia - CxO Coach, Helping People & Business Grow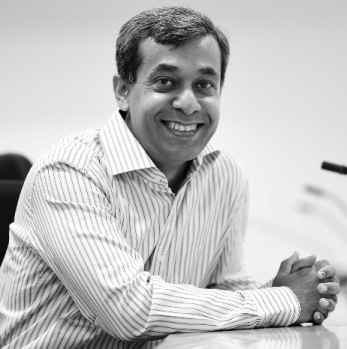 - Life & Business Strategist and Transformation Specialist, Mentor, Coach & Advisor
- Certified Trainer of NLP (Trainer member of ANLP CIC, UK)
- Received NLP Training in South Africa from NLP Master Trainer Dr Terri Ann Laws
- ICF Credentialed Coach, PCC & Mentor Coach
- World's 1st NLP Trainer to offer ICF Approved Coach Training Certification + NLP Certification in a single training***
- Creator of SUPER SUCCESSFUL programs like "Emotional Fitness Gym®", "Neuro Linguistic Influence" and many others
- Winner of ISHMA Awards 2015 for Excellence in NLP Trainings
- "Unconventional", "No Box Thinker", "Trainer Who Does Not Use Powerpoint" are some of the titles given to him by those who have attended his courses
- Labelled as the MOST INNOVATIVE NLP trainer in India
- Trained/coached over 20,000 people across 16 nationalities (including American, Australian, British, Canadian, Cyprus, Dutch, Egyptian, German, French, Spanish, South Africans and many more)
- Conducted Trainings in Dubai, South Africa & India
- Conducted Total of 79 NLP certification trainings & 39 ICF Approved Life Coach certification trainings
- Certified 65 batches of NLP Practitioner & 7 batches of NLP Master Practitioner in live trainings
- Certified 47 batches of ICF + NLP Practitioners & 5 batches of ICF + NLP Master Practitioners in the dual certification courses in live trainings
- Certified 20 batches of ICF approved NLP Coaches in online trainings
- Completed 134+ workshops of Emotional Fitness Gym®
- Probably the only NLP trainer in India who teaches you practical NLP that you can use in the Boardroom
- Interviewed by Times Of India, Mid-Day & MJ Shubhra of Radio One 94.3 FM
- More than 2000 skill endorsements on linkedin

Watch Video Testimonials For Anil Dagia's Trainings
Click Here
About Mehernosh Randeria (www.mehernoshranderia.com)

- India's First and Only Wealth-Wisdom-Wellness Coach and Trainer with a mission to make YOU prosper!
- Associate Certified Coach from International Coach Federation
- Certified Master Practitioner of Neuro Linguistic Programming from Anil Dagia's 5th Element
- India's First Certified Brainival Facilitator from Think Genius
- Certified Memory Trainer from Musical Windows
- Certified Fitness Trainer from K11 Fitness Academy
- Featured in Mumbai Mirror on 5th Nov 2014 - Click Here
About Poonam Jain (www.alchemistzen.com)

- Aims to inspire others to find inner happiness and live life in the positive lane, through coaching and workshops. She focuses on the present to help you change your future
- Enjoys working with clients who want to challenge themselves, break their own barriers, overcome fear and achieve their dreams, goals and success
- Transformed lives of 10000+ people across more than 8 nationalities
- With her passion for Holistic Fitness and Running marathon she also guides and mentors people to train their brain for achieving success in holistic fitness and running marathon.
- Associate Certified Coach (ACC) from International Coach Federation(ICF)
- Certified Master Practitioner of Neuro Linguistic Programming from Anil Dagia's 5th Element (ICF Approved ACSTH)
- Certified Licensed Trainer for Anil Dagia's Emotional Fitness Gym®
- ICF Approved Certified Life and Executive Coach from Certified Coaches Alliance( CCA)
- Certified Vision Board Coach
- Certified Clinical Hypnotherapist Practitioner from ICHARS
- Certified Intelligent Leadership Executive Coaching Certification from John Mattone's (former coach for Steve Job) (ICF Approved ACSTH)
- Certified Reiki Master Practitioner and Instructor
- Awarded the "Winner of Worthiness"(WoW) Award by BE publications for her work in the field of Life coaching and Alternative healing
- Co-Author for the Best Selling book Coach Wisdom
- Has over 17 years of experience in the corporate world (IT), supporting organizations through transformation and change
Click Here For Terms & Conditions