Why You & Your Organizations Must Consider This Coach Certification Training??
Whether you are a manager, salesperson, administrator, HR or even the CEO, the world of business as well as social relationships have become extremely complex. The hierarchical structures of society are being replaced by collaborative structures. It is extremely crucial now more than ever to guide & influence rather than demand.

Whether it is business growth or personal growth, it is now more important than ever for you to be able to inspire a sense of trust in people. While being good at planning, taking decisive action and monitoring progress remain necessary skills, you now need to be more sensitive to your environment and have greater awareness of the current mood & sentiments. You need to be a very good listener, be equally adept at guiding people & creating awareness by asking questions as by direct communication. You need to be very good at driving consensus & obtaining agreement.

You need to be a coach first.
What To Expect From This Training?
Deep understanding about yourself using the most powerful & insightful personality profiling tool - the DISC Personality profile report
Achieve razor-sharp clarity about your goals by filling up a profoundly thought provoking Personal Outcomes Form
Develop a clear roadmap towards achieving your goals with the help of a Transformational Coaching Engagement with Anil Dagia's ICF certified coach
Learn how to transform yourself & others by developing your Coaching Competencies as per 11 Core Competency Framework of ICF
By learning NLP, you learn how to get the results that you have admired in others but so far had only been able to wish you knew how to get them
Earn the respect, recognition & credibility from Human Resources department with HRCI Recertification credits for HR Professionals
Start your coaching practice as soon as you successfully complete your training with the Coaching Professional's Starter Kit
Learn from a World Leader who made possible the World's 1st NLP Certification Course to be approved by ICF for ICF Approved Coach Certification Training & to be approved by HRCI for HRCI Recertification credits for HR professionals
What You Get From This Training?
ICF Certificate
NLP Certificate
HRCI Recertification Credits - Pre-approved by HRCI*
Personalized training to meet your specific needs
Live coaching practice with feeback, reflection & review from ICF credentialed coach
Additional learning through participation as observer in practice coaching sessions & feedback sessions (at least 20+ hours)
DISC Personality profile report
5 Coaching sessions with Anil Dagia's ICF certified coach
Coaching Professional's Starter Kit
Eligibility for enrollment to Anil Dagia's Coaching Business Mentorship**
Eligibility to be considered part of Anil Dagia's Coaching team**
Eligibility for profile listing on my website**
Some Facts About My ICF Approved Training
World's 1st ICF + NLP Dual Certification Course*
World's 1st NLP Certification course that offers HRCI pre-approved recertification credit hours*
World's 1st training to offer the triple combination of ICF certification, NLP certification & HRCI recertification credits*
India's 1st ICF Approved Training (ACSTH) with NLP core curriculum
India's 1st (& probably the only) training that offers a Coaching Professional's starter kit
India's 1st (& probably the only) training that offers a DISC personality profile report along with personalised coaching as part of the training
* - For details - check the Certification section For NLP Coach + NLP Practitioner Certification training
** - Additional Conditions Apply
Advantages & Disadvantages Of Obtaining Your ICF Certification From 5th Element
ADVANTAGES
DISADVANTAGES



Individualized, Personalized & Customized Training

Every training is customized to meet your specific needs. When you register, you will be asked to fill up a detailed & thought provoking questionnaire. Previous participants have reported that they have taken up to 5 hours to fill the same & doing so, in & of itself has generated tremendous insights for them.




Complimentary Life Long Support

You will have unconditional & complete lifetime support in your endeavors to apply what you learned during your training course with 5th Element

Stringent Assessment Criteria

Paying your fees & attending the training does not qualify you to receive your certificate. The assessment criteria to fulfill, is very stringent & comprises of not just attendance but completion of homework assigned to you at the end of each day of training, a case study discussion to demonstrate your competency & minimum number of mandatory observed coaching sessions. Failure to meet the criteria in full will result in your certificate being withheld.

Complimentary Life Long Access To Resource Library

You have a lifetime access to a library of resources comprising of tonnes of books as well as over 650 GB in e-books, audios & videos including some of the rarest of rare books & videos.

This Training Is Not An Entertainment

This training focuses on you making the changes that will help you achieve the results you desire. Hence the training is designed to be quite intense & does not provide any entertainment like singing, dancing etc.

Pathbreaking Leadership

From among all the ICF approved training programs that have an NLP focus, none of these other training programs were found to be offering ICF certification + NLP certification in a single training at the time this training program was approved.

This created a wave of followers rushing  to get their NLP programs approved by ICF.

Limited Opportunities To Attend This Training

Since the training is highly customized to meet the specific needs of each & every participant, batch sizes are limited to not more than 10 participants. Hence you have a very limited opportunity to find yourself attending this training.

Highly Recognized & Credible Certification

The International Coach Federation (ICF) is the institution that sets the standard for the coaching industry. You can be assured of a world-class internationally recognized program.

You will also receive a professional NLP certificate with which you will be eligible to apply for a membership with ANLP (UK), the only umbrella organization that offers impartial & independent advice & supported by many internationally renowned innovators in NLP including Steve and Connirae Andreas, Judith DeLozier, Robert Dilts, Charles Faulkner, Steve Gilligan, Christina Hall, L Michael Hall, Tad James, Bill O`Hanlon, Frank Pucelik and Wyatt Woodsmall. This means that no matter where you go in the world, your certificate will be recognized by the appropriate NLP associations.

You Won't Be Spoon Fed

Several coach certification programs provide you with templates of coaching questions & formats. This spoon-feeding leads to stunting your personal & professional growth and negatively affects your future performance in this profession. The training you will receive here, will focus on developing you as a individual so that you will be equipped to handle any coaching situation on your own.
NLP + ICF Advantage
- Power of NLP tools along with global credibility of rigorous International standards
- Highest acceptability & applicability in the corporate environment
- Access to worldwide community of experts available through ICF
- Access to research studies available through ICF
For more information about my NLP Certification trainings - Click Here
Program 2 - NLP Master Coach Certification - 100 hours ACSTH
ICF Life Coach Certification Program + NLP Master Practitioner Certification

Introduction To Master Coach
Being an NLP Master Coach is not about learning more techniques. It is about learning to build new models. This course is both challenging and creative. A major learning and experiential component of this training is a requirement to perform various techniques and perceptual skills using your existing NLP knowledge in creative ways.
Benefits
- Negotiate with Elegance
  Master the practical negotiation process of using values elicitation and chunking together.
- Expand Your Thinking 4 Ways
  Sub-Modalities are the building blocks of thoughts. Learn the intricacies of human thought
  Learn how to optimize and change thinking patterns, and
  Learn how to enhance impact on thinking patterns.
- Learn the Secret Process that Dominates Everyone's Behaviors
  Values & Meta Programs - a practical analysis and description of the processes that dominate everyone's behaviors.
  A systematic exploration of how to motivate, encourage and communicate with wide varieties of behaviors and belief systems.
  Some of the most useful information in NLP!
- Learn the Secret Behind the Secret
  Modeling is the advanced material that introduces you to the very processes that created NLP.
- Control Your Language & Master Success
  Even more of the most effective and practically useful ways of communicating and persuading.
  Mastery of language patterns ensures success in all aspects of your life.
Compare this dual certification training with NLP Master Practitioner training
Mentor Coaching For Your ACC & PCC Credentialing Requirements
5th Element Team
Program Owner
Anil Dagia.
Panel of Facilitators
About Anil Dagia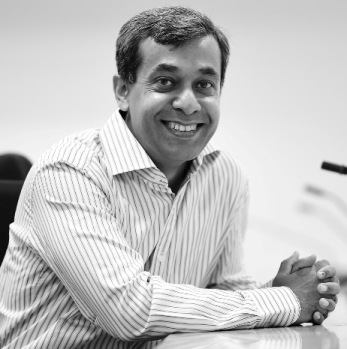 - Certified Trainer of NLP (Trainer member of ANLP CIC, UK)
- Received NLP Training in South Africa from NLP Master Trainer Dr Terri Ann Laws
- ICF Credentialed Coach, PCC & Mentor Coach
- World's 1st NLP Trainer to offer ICF Approved Coach Training Certification + NLP Certification in a single training***
- Creator of SUPER SUCCESSFUL programs like "Emotional Fitness GymTM", "Neuro Linguistic Influence" and many others
- Winner of ISHMA Awards 2015 for Excellence in NLP Trainings
- "Unconventional", "No Box Thinker", "Trainer Who Does Not Use Powerpoint" are some of the titles given to him by those who have attended his courses
- Probably the MOST INNOVATIVE NLP trainer in India
- Trained/coached over 10,000 people across 14 nationalities (including American, Australian, British, Canadian, Cyprus, Dutch, Egyptian, French, Spanish, South Africans and many more)
- Conducted Trainings in Dubai, South Africa & India
- Certified 36 batches of NLP Practitioners & 5 batches of NLP Master Practitioners in live trainings
- Certified 10 batches of ICF + NLP Practitioners & 2 batches of ICF + NLP Master Practitioners in the dual certification courses in live trainings
- Certified 8 batches of ICF approved NLP Coaches in online trainings
- Completed 120+ workshops of Emotional Fitness GymTM
- Probably the only NLP trainer in India who teaches you practical NLP that you can use in the Boardroom
- Interviewed by Times Of India - Click Here
- Interviewed by Mid-Day - Click Here
- Interviewed for 2nd time by Mid-Day - Click Here
- Interviewed by MJ Shubhra of Radio One 94.3 FM - Click Here
- More than 2000 skill endorsements on linkedin

Watch Video Testimonials For Anil Dagia's Trainings
Click Here
About Mehernosh Randeria (www.mehernoshranderia.com)

- India's First and Only Wealth-Wisdom-Wellness Coach and Trainer with a mission to make YOU prosper!
- Associate Certified Coach from International Coach Federation
- Certified Master Practitioner of Neuro Linguistic Programming from 5th Element  
- India's First Certified Brainival Facilitator from Think Genius
- Certified Memory Trainer from Musical Windows  
- Certified Fitness Trainer from K11 Fitness Academy
- Featured in Mumbai Mirror on 5th Nov 2014 - Click Here
- Highly professionally qualified in the field of Finance - Chartered Accountant, Certified Financial Planner, Cost & Works Accountant
- 18+ years rich corporate experience, last post held - Chief Financial Officer of a $ 400 Mn company
- Coached several Corporates and Individuals to identify their true potential and to scale up to the highest levels of excellence.
- Coached corporates for strategy from planning to execution.
- Conducted Corporate Workshops for Senior, Middle and Junior Management.